By
Soccer Blog
|
Nov 16, 2009
Here is a look at the new Mexico shirt for the 2010 World Cup to be held in South Africa. This Mexico soccer jersey is made by German company Adidas, and will be worn by El Tri in the 2010 World Cup. Mexico finished second in the Hexagonal behind the United States.
Buy your Mexico Jersey today at the World Soccer Shop ( Reputed North American retailer)
The jersey was unveiled at a glittering presentation at the Museum of Anthropology and History. FIFA president Sepp Blatter was present, and so were Justino Compean ( head of the Mexican Football Federation) and Javier Aguirre ( Current Mexican coach)
The new Mexico strip is primarily green in colour, with red and white ( the three colours of the Mexican flag) also featuring in small parts. The Mexican football federation emblem ( with the eagle) are present on the left. White shorts complete the new Mexico kit.
What are your thoughts on the new Mexico shirt? Have a look at the photos below.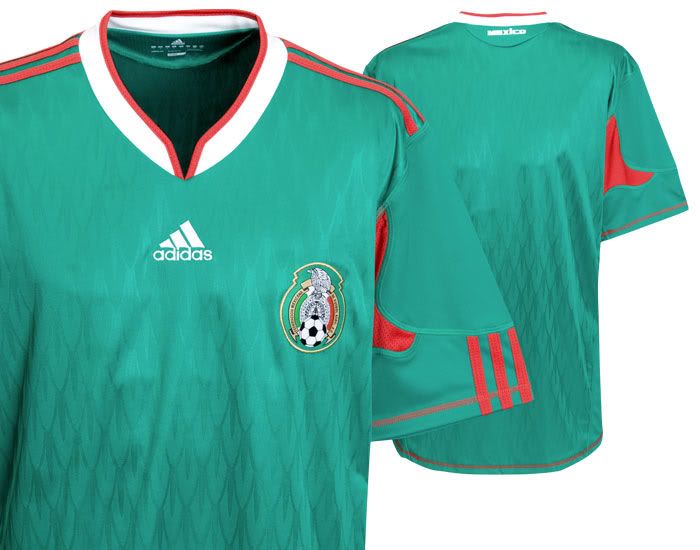 ( Second image photo rights with terra)